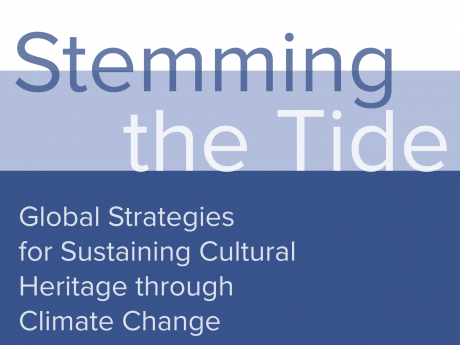 Stemming the Tide Symposium
Location
Thursday, March 5, 2020 | All-day symposium at the Smithsonian American Art Museum
Friday, March 6, 2020 | Breakout Sessions at various Smithsonian units
Details
Climate change has become one of the most significant and fastest-growing threats to people and their cultural heritage around the globe. Join the Smithsonian American Art Museum and the Smithsonian's National Collections Program for a two-day conference to examine the impact of climate change on cultural heritage and communities worldwide, discuss the responsibilities of stewards of cultural heritage in fostering collaborative solutions, address urgent questions of equity and inclusion, and identify strategies that leverage cultural heritage for climate action.
The objective of this symposium is to empower cultural heritage authorities, managers, and advocates to pursue more ambitious engagement and collaborative approaches with climate change matters.
This symposium is presented as part of the Smithsonian's Earth Optimism initiative.
---